Workshops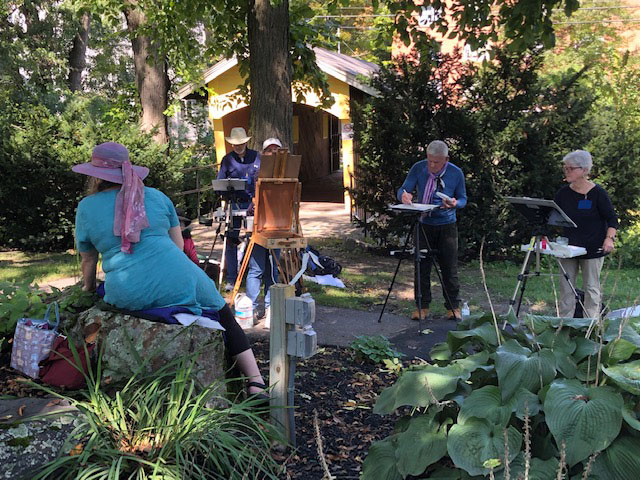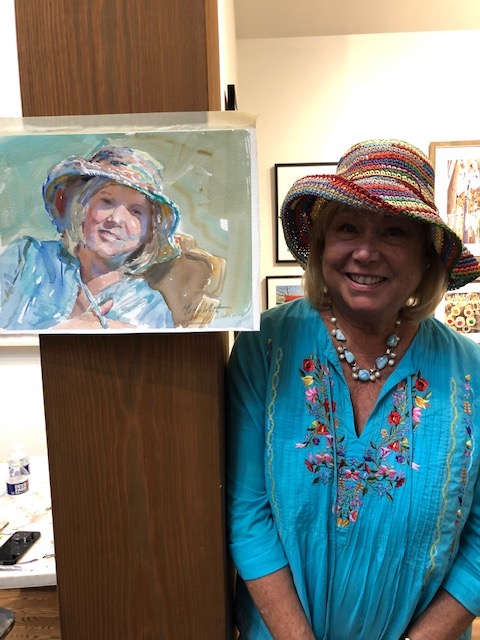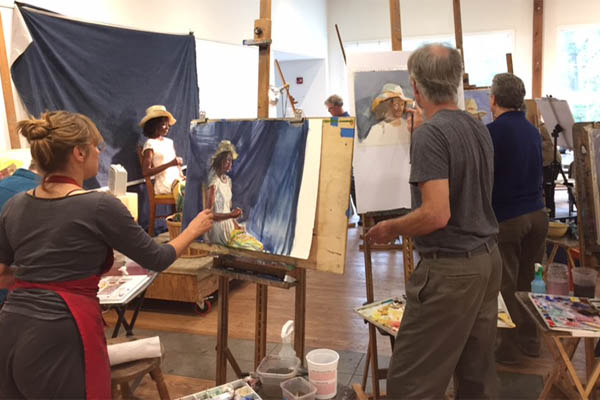 "Not only is Mary at the top of my list as a contemporary, realistic painter, master of watercolor, but also the most thorough, informative, and detailed instructor, while providing continuous insights emphasizing the elements of good composition and design. I learned to improve my 'artist's eye!'" Angelo Fernandez
DALLAS, TEXAS
Marsh Lane Baptist Church
10716 Marsh Lane Dallas, TX 75229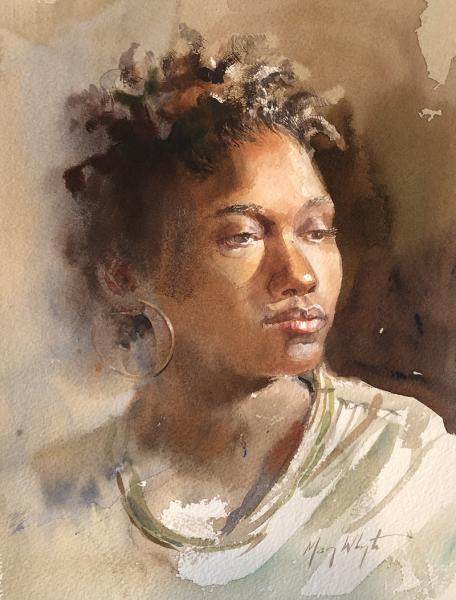 April 12 -13, 2023
Portrait and Figure in Watercolor
Hosted by Southwestern Watercolor Society
This workshop is full. Please email Constance Corbet: workshops@swswatercolor.org to be placed on the wait-list.
Join Mary Whyte for an inspiring and educational two days of painting the figure from life in watercolor. Mary will guide students in color mixing, drawing, composition, getting a likeness and creating dynamic works as well as offer tips on marketing and the business side to being an artist. Each day will start with a painting demonstration, then the students will paint alongside Mary as she offers one-on-one assistance and encouragement.
$750 for Members, $800 for Non-Members
A $100 deposit is required.
REGISTRAION AND INFORMATION
EDEN, NY
Marienthal Country Inn & Art Retreat Center
5107 Langford Rd N Collins, NY 14111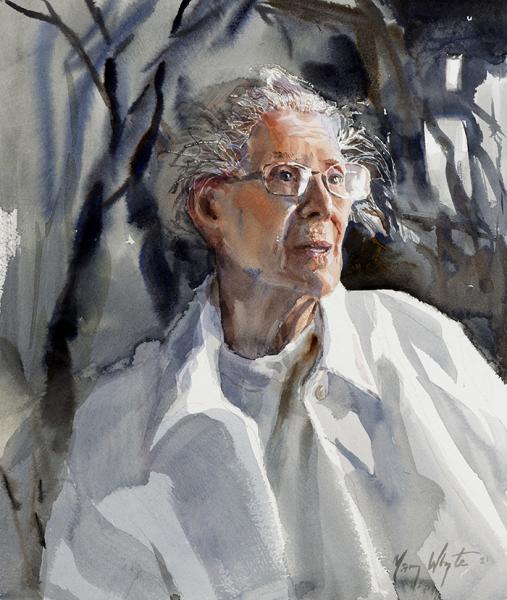 May 19, 20, 2023 with Mary Whyte
May 21, independent day for portraiture exploration
Portrait and Figure Watercolor Workshop
Hosted by Niagara Frontier Watercolor Society
All levels are welcome.
The Best of Portrait and Figure in Watercolor with Mary Whyte will cover all aspects
of drawing the figure, mixing flesh tones with watercolor pigments, getting a likeness,
creating dynamic compositions, correcting mistakes and creating paintings with emotions.
Mary's round table discussion includes tips on marketing your work with a personal
Q and A time, including framing applications.
$800.00 for non-members and $750 for members
REGISTRATION AND INFORMATION
Email questions to Jennifer
CHARLESTON, SOUTH CAROLINA
St. Johannes Lutheran Church, Gatch Hall
43 Anson Street Charleston, SC 29401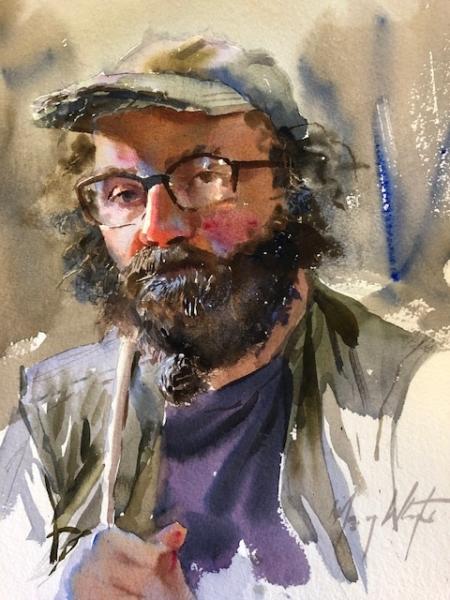 Portrait and Figure in Watercolor
All levels welcome
Hosted by Sharon Crawford, Mary Whyte, LLC
October 26, 27 (2 day workshop)
October 25, 2023 Studio Meet and Greet, at Mary's Private Studio
Sharon@marywhyte.com, (843) 870-0430

Explore the magic of watercolor portrait and figure with an inspirational two-day workshop on the peninsula of Charleston, in South Carolina. Mary will cover the fundamentals of mixing clean colors, planning dynamic compositions, getting a likeness, achieving value balance and creating paintings with emotion. Mary's daily painting demonstrations from life and one on one assistance will guide you on your way to making your best paintings ever.
$950 per person - this includes a catered lunch each day and a Studio Meet and Greet at Mary Whyte's private studio with cocktails and hors d'oeuvres
A portion of your workshop fee will benefit the Mary Whyte Art Educator Award

A $350 deposit is required for reservation. $100 non-refundable cancelation fee. A Mary Whyte Workshop Supply List will be provided upon registration.
Call Sharon Crawford to register: (843) 870-0430
Please bring your travel easel.

To make a donation to the Mary Whyte Art Educator Award, contact South Carolina Art Education Association or Sharon Crawford.
Terracotta Virtual Watercolor Masterclass With Mary Whyte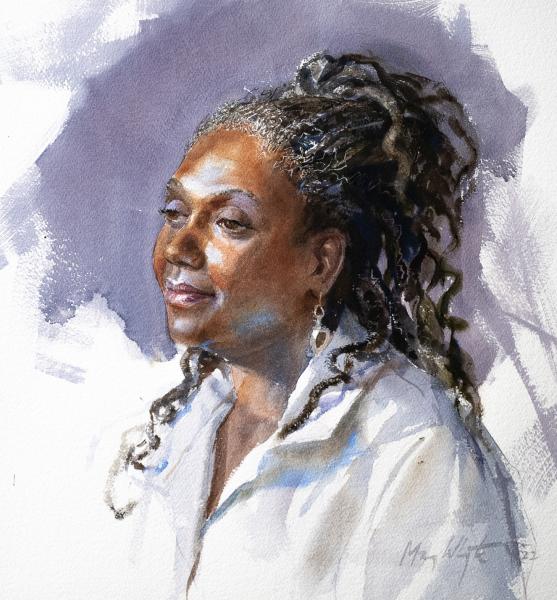 Hosted by
TERRACOTTA
If you have been wanting to learn how to paint portraits in watercolor, here is your perfect opportunity. For the first time, Terracotta is offering a comprehensive, step-by-step online Mary Whyte Master Class for artists of all levels. Follow Mary Whyte as she explains how she mixes color, applies the paint, plans her dynamic compositions, and generates the ideas for her internationally recognized paintings. Working at your own pace from home, join hundreds of artists world wide who are taking their work to the next level!
All levels welcome
$215.00
WATCH A VIDEO, LEARN MORE AND REGISTER!
EMAIL TERRACOTTA
For inquiries to host workshops please contact Sharon Crawford