Workshops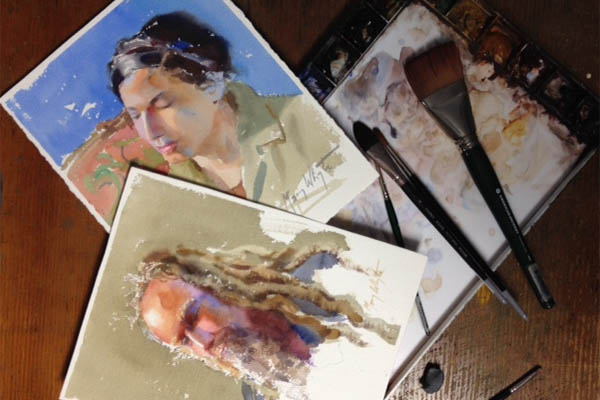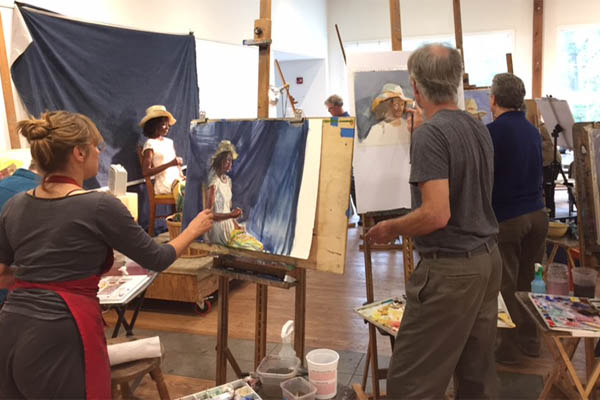 Greensboro, North Carolina
Greensboro College
815 West Market Street Greensboro, North Carolina 27401
SEABROOK ISLAND, SOUTH CAROLINA
Seabrook Island Community Center
2241 Oyster Catcher Court, Johns Island, SC 2455
Seabrook Island POA Community Center
2241 Oyster Catcher Court, Johns Island SC 29455
Portrait and Figure in Watercolor
April 9, 10, 11, 2018
9 AM - 4 PM
Explore the magic of watercolor portrait and figure with an inspirational three-day workshop on Seabrook Island. Mary will cover the fundamentals of mixing clean colors, planning dynamic compositions, getting a likeness, achieving value balance and creating paintings with emotion. Mary's daily painting demonstrations from life and one on one assistance will guide you on your way to making your best paintings ever.

A portion of your workshop fee will benefit the Mary Whyte Art Educator Award
Cost: $950 per person, includes lunch daily and model fees
Reservations and information: Sharon Crawford Phone: (843) 870-0430 Email: sharon@marywhyte.com. $300 deposit required for reservation. $100 non-refundable cancelation fee. A Mary Whyte Workshop Supply List will be provided upon registration. (Please bring your easel.)
Non-residents of Seabrook are welcome to register to attend.

To make a donation to the Mary Whyte Art Educator Award, please contact South Carolina Art Educator Association or Sharon Crawford. Thank you!
2018, Santa Fe, New Mexico
2018, Indianapolis, Indiana
For inquiries to host workshops please contact Sharon Crawford