Workshops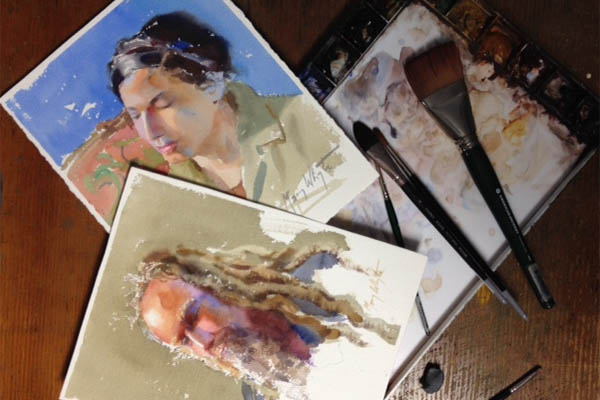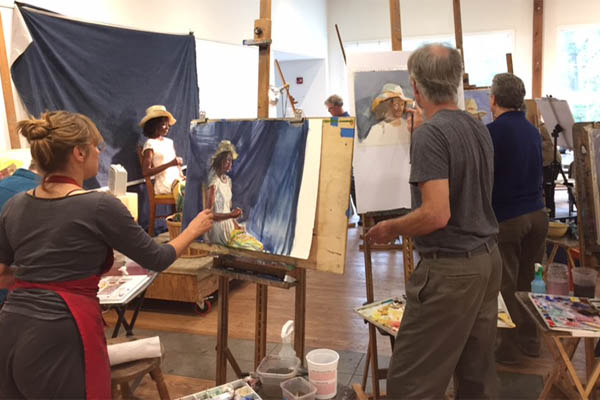 2018, Indianapolis, Indiana
September 13 - 15, 2018
The Portrait and Figure
Art in the Mountains
All Levels Welcome, class size limited
Join Mary Whyte for an extraordinary workshop in watercolor in Indianapolis. Using live models, Mary will demonstrate and guide you through the techniques of planning your compositions, drawing, mixing color and creating great backgrounds. She will show you how to work with the model, avoid mistakes and give personal critiques and great tips for marketing your work.
$995.00
Information and Registration
CHATHAM, MASSACHUSETTS 2018
154 Crowell Road Chatham, MA 02633
September 24 - 26, 2018
The Creative Arts Center
Portrait and Figure
Open to students of all levels, class size limited
Contact Angela Zoni Mault, (508) 945-3583, director@capecodcreativearts.org
Mary Whyte has been instructing watercolor workshops at the Creative Arts Center since 2001. Returning September, 2018 for her eighth time, Mary Whyte will once again instruct her students in fundamental and advanced approaches to watercolor painting. Demonstrating each day for her class Mary will talk about how color mixing, edges and good composition play into all of her works. The workshop will include one-on-one assistance from Mary and capturing light on the figure.
SCOTTSDALE, ARIZONA
Scottsdale Artists' School
3720 North Marshall Way Scottsdale, AZ 85251
October 18 - 20, 2018
Scottsdale Artists' School
Portraits & Figures in Watercolor
Join Mary Whyte for an inspiring and educational three days of painting the figure from life in watercolor. For students of all levels, Mary will guide students in color mixing, drawing, composition, getting a likeness and creating dynamic works as well as offer tips on marketing and the business side to being an artist. Each day will start with a painting demonstration, then the students will paint alongside Mary as she offers one-on-one assistance and encouragement.
$875.00 plus $55 model fee
Information and Registration
2019
STAY TUNED FOR THE 2019 MARY WHYTE WORKSHOP SCHEDULE POSTING IN OCTOBER
For inquiries to host workshops please contact Sharon Crawford